Department of Biology
Three researchers receive Villum Experiment grant
Congratulations to Assistant professor Ian Marshall, Associate professor Peter Funch and Postdoc Friederike Gründger from the Department of Biology. They all received a grant for the a Villum Experiment project.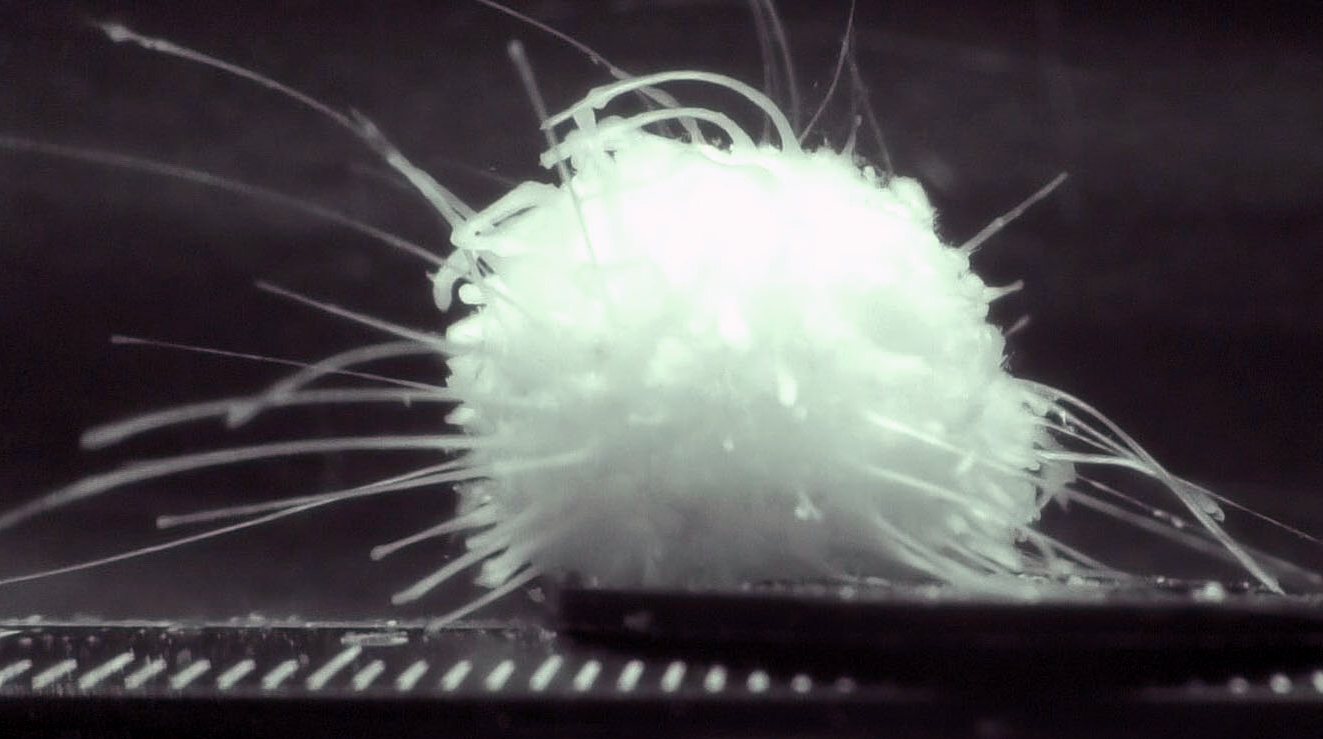 The Villum Experiment Programme has been created for research projects in technical and natural sciences that challenge the norm and have the potential fundamentally to change the way we approach important subjects.
Read more: Villum Experiment: 51 researchers receive DKK 99 million for research experiments | THE VELUX FOUNDATIONS
The projects:
Do sponges sleep?
Researcher Peter Funch: We will investigate if sponges sleep. Sponges represent one of a few animal groups without a nervous system and one of the oldest evolutionary lineages of animals. If sponges sleep, it would be highly unconventional since most existing ideas on the function of sleep relies on the presence of nerve cells. Potentially, it could change our view on the evolution and function of sleep.
Electromicrobiological oxygen generation in dark, anoxic sediments
Researcher Ian Marshall: When electrically conductive filamentous bacteria extend across several centimetres in dark, anoxic sediment, exotic kinds of microbial metabolism become theoretically possible. There is mounting evidence that oxygen generation may be possible under certain specific circumstances, and in OxyGen we will test whether cable bacteria produce oxygen.
Phage therapy to boost bacterial oil spill clean-up in the Arctic
Researcher Friederike Gründger: Oil-degrading bacteria are often in competition for resources with other bacteria in the environment, decreasing their efficiency. But what can we do to boost microbial degradation of oil spills? Maybe bacteriophages can help us! Bacteriophages are viruses that infect bacteria, kill them by cell lysis and thereby release essential nutrients.
This study will investigate the role of bacteriophages on the bacterial population dynamics and nutrient turnover in oil-degrading biofilms. If successful, the project will generate urgently needed fundamental knowledge on natural phage-host interactions in Arctic marine environments and will be key to targeted applications of phages to accelerate oil spill bioremediation in some of the world's most vulnerable and extreme ecosystems.