Assistant professor Elizabeth le Roux receives Inge Lehman grant
Assistant professor Elizabeth le Roux receives an Inge Lehmann grant of DKK 2.879.548 from the Independent Research Fund Denmark for her project about rewilding.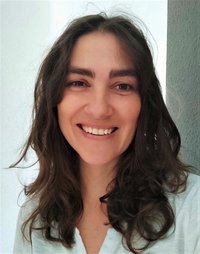 Congratulations to Assistant Professor Elizabeth le Roux. She has received an Inge Lehman grant of almost DKK 3 million from the DFF to document the effects of rewilding on nutrients and plant species. Rewilding is an increasingly popular green initiative, but some uncertainties about the specific benefits of adding wild animals to nature still exist and hence also a latent skepticism. To accommodate these reservations, Elizabeth le Roux will explore the effects of adding wild animals to lands that used to be agricultural.
"Agricultural fields are especially interesting because the soils can become very homogeneous and landscapes leveled after years of ploughing and other human agricultural impact. This can cause a more even distribution of nutrients on the fields. I want to investigate what happens when you add animals to these homogenized areas. Although the landscape is initially homogenous, the animals will use it in a non-homogenous way. They will move and feed in habitual ways, because of inherent herding behavior that determines their movements, choice of resting sites and creation of paths and tracks," she says.
Her goal is to show how the animals change the nutrients of the fields by consuming, transporting and depositing nutrients in particular areas. She will document the mechanisms through which the complexity of the landscape starts to rebuild itself. Since nutrients of the soil are so fundamental to everything else, this will influence distribution of plants and gradually this will change the landscape.
"If the rewilding initiative recreates nutritional variability in the landscape, it should lead to more niches for different plants, and ultimately animals, and thus have a tremendous effect on the whole ecosystem in the long run. I want to show how that happens," she says.
Read more about the project at dff.dk: Forskningsprojekter — Danmarks Frie Forskningsfond (dff.dk)