New book release: Oysters - a natural and cultural history
Oysters. The interest in oysters is steadily increasing, and nature guides report on sold-out oyster tours in the Wadden Sea and the Limfjord. But apart from the fact that it is a meal that many people appreciate, why is the small animal really so fascinating? Associate professor K. Thomas Jensen and director of the Wadden Sea Centre Klaus Melby have made suggestions about this in their new book on oysters.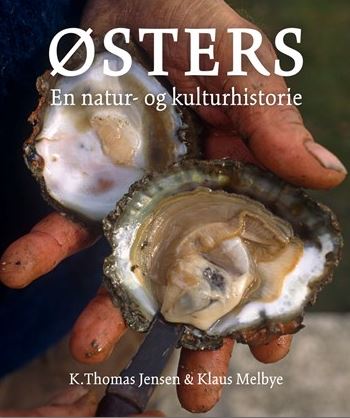 Filled with many beautiful images, the book provides a coherent overview of the interesting natural and cultural history that involves oysters in Denmark. It is about everything from Stone Age people, kings, monopolies and to the problem of invasive animal species in Danish waters.
"Oysters are exciting in an incredible number of ways. Oysters are a power pack of nutrients, e.g. the essential omega-3 fatty acids that are so important to the brain. But in fact, oysters are also particularly exciting because they are connected to much of Danish history, "K. Thomas Jensen says.
The property of the king
The oyster categorisation as a luxurious food did not happen until the 1500 century. Before this, oysters were available for all in coastal areas with oysters, but when King Frederik II took ownership of all oysters in 1587, he made them a delicacy for the wealthy.
There are also several untrue narratives linked to the Danish oyster history. A false rumour has it that the Wadden Sea oyster banks were built by Cnut the Great, who imported European oysters from England in the 1020s. This story is rejected by the authors.
Invasive oysters
If you dive into the more biology-related part of oysters, it is important to mention that there are several species of oysters. In the Wadden Sea, we have primarily had the species 'European oysters', but they disappeared from the Danish-German Wadden Sea region at the end of the 1900 century as a result of over-exploitation.
"Today we only have European oysters in the Limfjord. In both the Wadden Sea and the Limfjord, a new invasive oyster species have emerged: Pacific Oysters. They have spread from cultivation systems benefiting from climate change. And now constitutes a threat to the original flora and fauna." K. Thomas Jensen says.
Learn more
Buy the book or read an excerpt (in Danish): Østers (unipress.dk)
Listen to a podcast interview with K.Thomas Jensen (in Danish): Østers - en natur- og kulturhistorie by Videnslyd